Life is Too Short to Skip Your Spa Session
Microblading – $450

(hair stroke brow) (includes post care kit and 6 – 8 weeks touch up)

Pigment Enhancement Treatment – $225

(microblading maintenance)
Microblading is a form of semi-permanent makeup, utilizing a technique that creates hairlike strokes with the use of a manual disposable handheld tool composed of very fine needles resembling the shape of a blade (we call it a microblade). Each individual hair is hand drawn and implanted with pigment to create, enhance, or reshape the brow appearance. Each hairstroke is designed to seamlessly blend with your existing brow resulting in a very natural look.
Microblading can be used on someone with little to no eyebrows, patchy, thin. or uneven brows, by creating an illusion of a more defined and fuller brow.
The process used designs a custom shape, look, and feel that complements your face and personality.
How Long Does Microblading Last?

Microblading can last anywhere from one to three years depending on your skin type. Oily skin types tend to fade faster.  Natural fading occurs from external factors such as sun exposure as well as internal factors such as the gradual breakdown of pigments as your body metabolizes it out of your skin. You may notice some gradual fading in the first year. By three years you can expect your microblading to be nearly untraceable.  A pigment enhancement treatment is recommended yearly or bi-yearly to maintain your brow shape and look. This helps to maintain the crispness and freshness of the color.

Preparing For My Appointment

The following restrictions are to ensure your skin is in the best possible condition for an amazing procedure. Please read carefully:

4 weeks before your appointment,

DO NOT get the following treatments:

Botox or other fillers
Chemical Peels
Laser treatments

7 days before your appointment:

DO NOT be exposed to heavy sunlight, especially sunburn. Your skin should not be in the process of healing before a procedure
DO NOT pluck, wax, thread or receive any hair removal services. This can also trigger the skin healing process and should be avoided!
DO NOT use Retinol / Retin-A or other anti-aging/acne creams
DO NOT apply any serum containing acid

48 hours prior to your appointment:

DO NOT take Blood thinners, Aspirin, Niacin, Vitamin E and/or Ibuprofen, Omega 3, unless medically necessary

24 hours prior to your appointment

DO NOT drink alcohol 24 hours before the procedure.
DO NOT drink coffee or anything with caffeine before the procedure.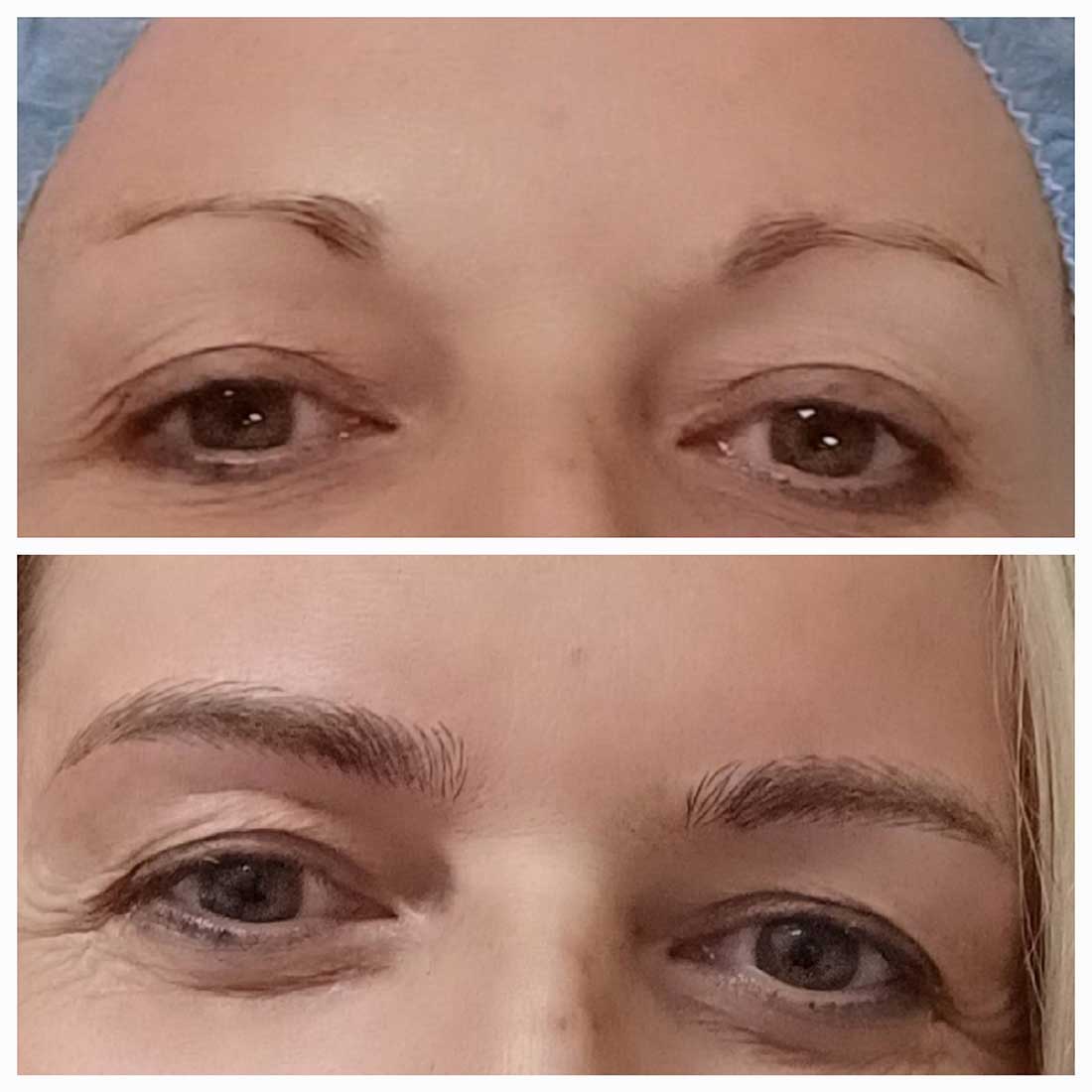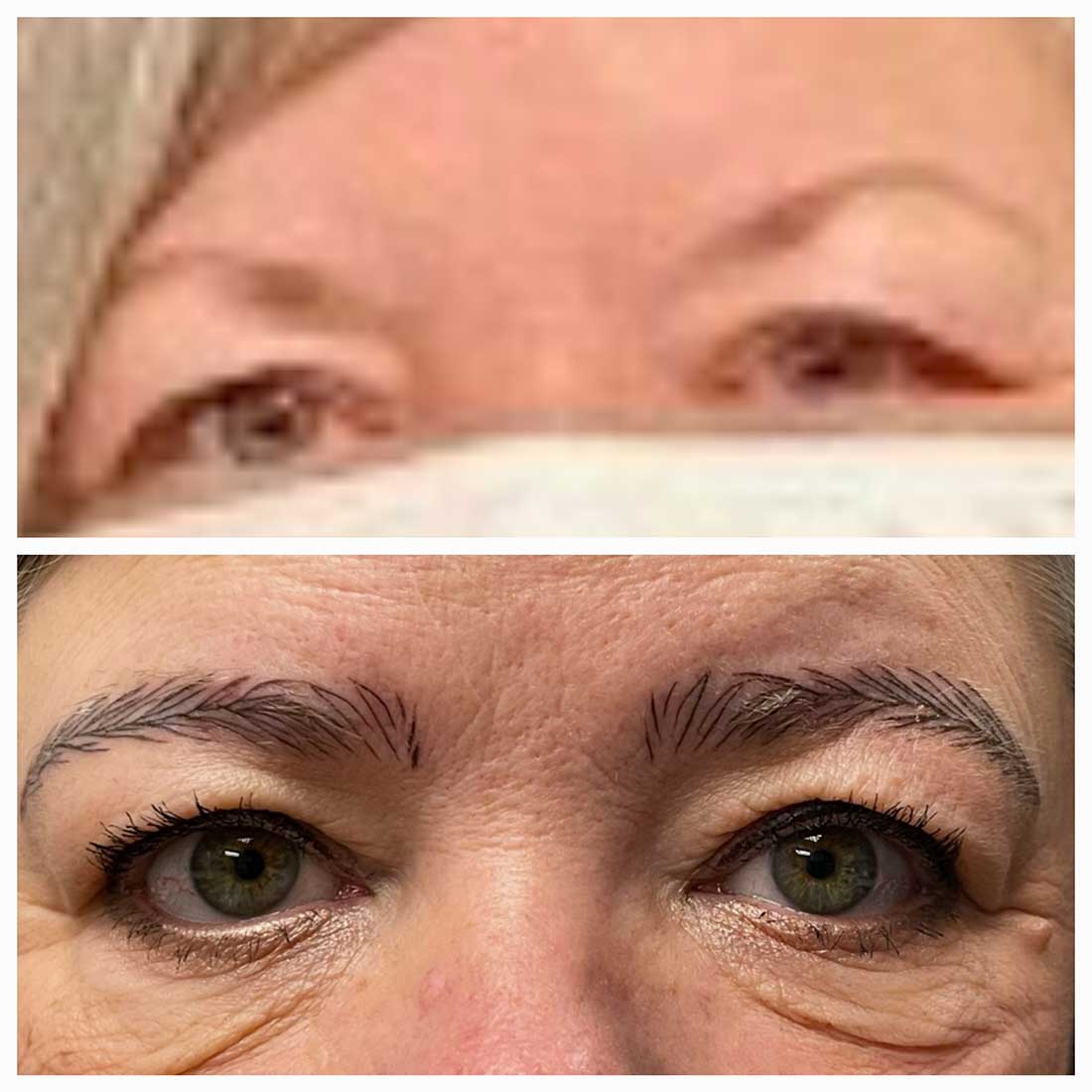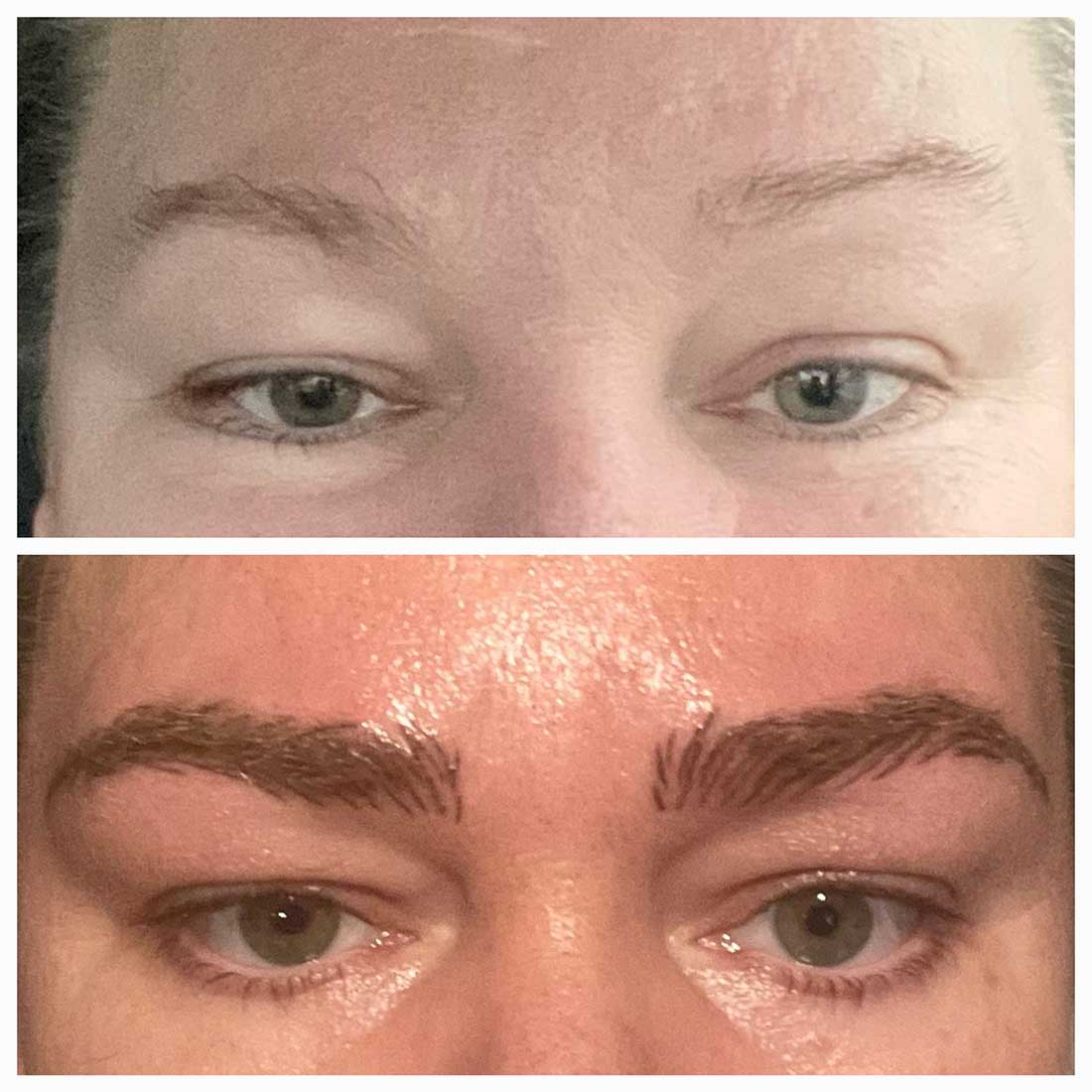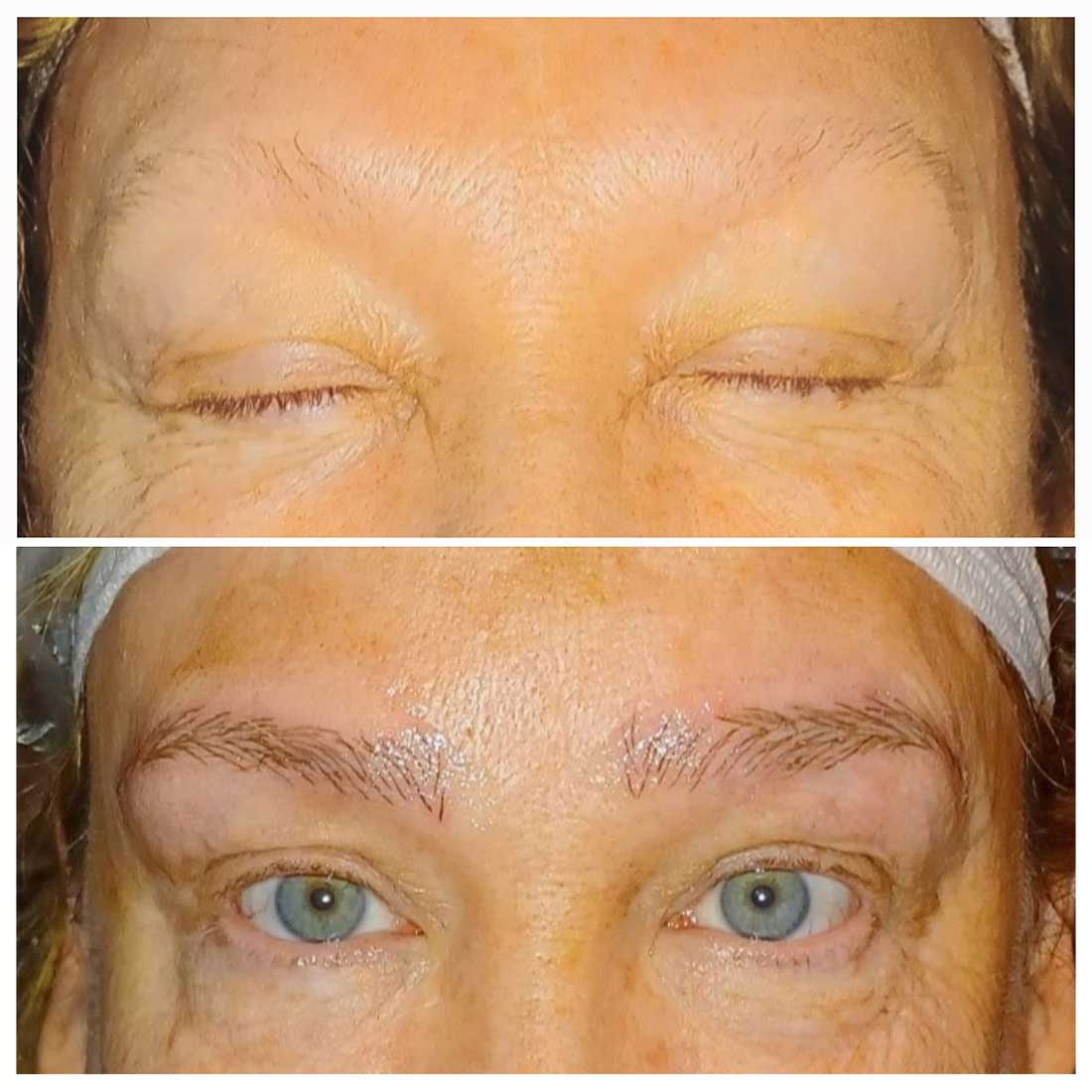 What To Expect During Your Treatment?

Microblading can take up to 3 hours.
Eyebrow mapping is done to ensure a customized natural shape and fit.
Numbing cream is used for comfort. (Procedure may be uncomfortable, but tolerable)

The Healing Process

You can expect for the first couple of days, the color of your new brows being bolder, and darker. Flaking and scabbing can start after 4-5 days. It is very important not to pick at these flakes or scabs. Picking can pull out the pigment leading to loss of color in those spots.
The healing process can take a month as it takes the skin about 30 days to regenerate. Therefore, the 30-day mark is when the true color will show itself. A touch-up appointment is needed 6 – 8 weeks after the initial appointment to make any adjustments.

Maintenance For Microblading

A mandatory 6-8 week touch up (included in original price) is required to ensure the skin has retained the pigment and/or to insert additional strokes for a fuller look. We recommend that clients schedule a pigment enhancement treatment once a year or bi-yearly to maintain the shape and ensure pigment retention.
"Beautiful skin requires a commitment,
not a miracle."